About Marketing Films
Want a video marketing partner that will astonish your buyers?
We've a bit of a reputation for film-making that boosts buying. We use both science and creativity to achieve this - it's not magic - and candidly we're surprised other firms don't do it; the stats don't lie. Have a look at our case studies.
Our office is the internet, though we're physically based in London and Devizes. We have access to crew, marketing techs and production creatives in 108 countries and over a thousand cities.
Our Approach
When you work with us, you'll experience our full commercial beliefs:
1. B2B and professional services firms deserve better marketing
Our business is built on love for the most unloved of business sectors - professional services firms. We see the good you do. We love your plain offices, complex workflows, cluttered desks and the experts, virtuosos, intellectuals, and professionals behind them.
2. Your sacrosanct right to compete with the giants
We're profoundly committed to your ability to compete fairly with competitors large or small, powerful or established, old or new. You're just as important to your clientele as the giants.
3. Use film and marketing in equal measure
Film is the most powerful marketing form - it connects emotionally, rationally and personally. And because your audiences all watch so much, their practised visual vocabulary absorbs meaning more memorably.
4. Reveal the incredible you
Oh, the good you do. Not just for clients but also employment, trade and UK enterprise. We see it. It's essential you prove your worth, demonstrate your abilities visibly, be seen. Be very seen.
5. There's no such thing as unfilmable
Filming's all we do. No matter how much you believe you're unfilmable or dull, we see your promise. We bring you to life. We know how to make you look like the great contributors you truly are. You might see yourselves as a best-kept secret. Offline. Networked lunchers. Undigitisable. We understand that you may have concerns about visualising the hard to visualise. We relish this kind of challenge. Only once were we dissuaded by a corporate spy agency. True story - ask us for details!
6. Authenticity is buried treasure
We always know where your best true stories are buried, how to find the dramatic contribution you make to your clients. And we help you show that authentically to your most lucrative audiences.
7. Trust is everything
We're plain-speakers who mean what we say. We're honest with you, your audience and with each other. If an intention or opportunity isn't right for you, we'll say so. When mistakes happen, we'll take responsibility and work flat out to make things right. We work non-stop to make sure you feel valued. Because you are.
8. Every proposition is unique
Your proposition is the reason we're in the office early. Because a distinctive offering fuels good business. You create meaningful change in your sector, through every little original nuance. You're unique. We're grateful.
9. Mediocrity is the enemy
Quality in film, image, design and commincation says so much about you to your clients. It's a driver. So we work with the best talent available. And drive out any hint of mediocrity before it can have an impact.
10. Make buying easier
Viewers are delighted when you provide videos to help them explore, diagnose, evaluate, model, compare, benchmark and choose. So make buying easy.
Meet our team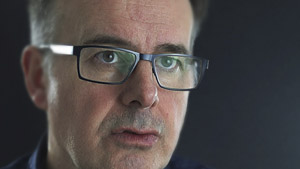 Timothy Cumming


linkedin.com/in/timothycumming
Founder and MD - Tim runs Marketing Films, but his main role is Creative Director. Tim's definitely played the field in creative industries - mainly film, web, design, photography, music and software, as director, artist and technician. He created the Company after decades in marketing (and since his daughters have left home, it's sort of become his only child). Tim also paints in mixed, print and large-format digital media. He's based in Wiltshire, UK. He's into Fun Lovin' Criminals, Tom Waits, off-road cycling and digital painting.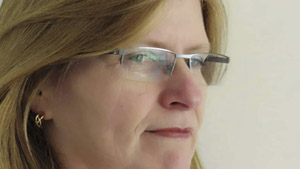 Eleanor Pratley


linkedin.com/in/eleanor-pratley
Production and Office Manager - Eleanor runs all client and content projects at Marketing Films. That means she project-manages your planning, filming, post-production and social projects. She coordinates your team as well as ours. Eleanor's had a lifetime in customer service management - mainly for retail and big brands. She's managed back-office and front-of-house teams, stores, campaigns, TV events and pop-ups. She's big on Rag'n'Bone Man, gentle hill-walking and a miiiiild curry.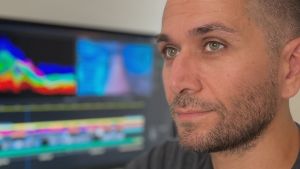 Comert Bengisu


linkedin.com/in/mertbengisu
Visual Senior Video Editor - Mert is a film and senior video editor with a specialism in business video. His strengths lie in visual metaphor and weaving the idea through the story. With a degree from Film School, he has worked in corporate video since 2008. His work has been a mix of video editing and camera operating, for clients all over Europe. He's a big fan of modern cinema and long-form TV. And his family.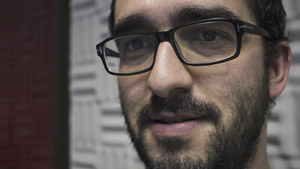 Filipe Marta


linkedin.com/in/fmbmarta
Narrative Senior Video Editor - Filipe is a film and senior video editor with a specialism in documentary and narrative editing. His strengths lie in assembling distilled stories through listening and observing. With a degree in Audiovisual and Multimedia, he has worked in the audiovisual field uninterruptedly since 2010. Throughout this period, he has performed several functions, mainly focused on video editing and camera operating, for entertainment and news companies such as Endemol or A Bola TV. In parallel with his steady jobs, he has done some freelance work as well, namely on live shows broadcast and directing corporate and documentary videos. He's nuts on movies, movies, movies! And traditional dancing, food and travel, in that order.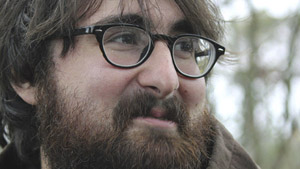 Derek Dube


linkedin.com/in/derek-dube-7936812b
Drama Video Editor - Derek is a film and video editor focused on dramatic story sequencing, creative and narrative composition, and visual rhythm. His strength comes from a constant drive to improve and expand his knowledge of the form. Derek Dube is an educator, videographer, and editor currently teaching at the Jacob Burns Film Center in Pleasantville, New York. He holds a BM in music performance and a BA in Comparative Literature and Cinema Studies from Oberlin College and Conservatory. While there, he studied media literacy with Rian Brown-Orso, documentary production with Geoff Pingree, film theory with Grace An, and avant-garde filmmaking with Brett Kashmere. As a media literacy educator, he works with students of all ages to give them a foundation in film production, looking toward fostering creativity, communication, and collaboration in the digital age. He's keen on Kafka, playing music, and non-traditional cinema.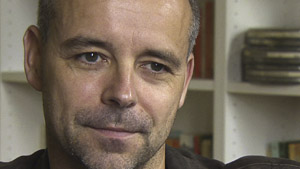 Nigel Bristow


imdb.com/name/nm1974913/
Award-winning and visionary Associate Film and TV Director - His strength is creative writing and directing, and Nigel's work has assisted his clients with culture change, saving lives and creating new skills; he's as much at home with the ambitious as the subtle. Nigel has directed primetime TV dramas including the much-beloved shows 'Ballykissangel', 'The Bill', 'Brookside' and 'Casualty'. He directs television commercials and business video too. His clients include banks, oil companies and large manufacturers. As a screenwriter, Nigel's been commissioned by Channel Four ('Ripley Bogle'), The UK Film Council ('Kloxx'), Tall Stories ('Angel West') and Crow Foot Films ('Little Hours'). His art films have been screened at major international film festivals and on television stations all over the world. As a guest lecturer, he has run workshops at many universities and film schools including: Goldsmiths College, RADA, The Royal College of Art, Metropolitan Film School and University for The Creative Arts. He was a special guest at Rencontres Britanniques in Antony and the symposium on Irish Cinema at Charlottesville, Virginia. He's all the way into Tai Chi, fencing (he's a former Irish Men's Sabre champion) and theatre.